Chehalis Santa Parade
December always goes by in the blink of an eye. I had every order out and in the mail by Saturday. This morning, I have a stack of new ones - that's good but wowzers, busy!
Over the past couple weeks I've been from my
400th Bloomday Party at Oddmall Seattle
, to the
Chehalis Santa Parade
, to the
Winter Wonderland Bazaar
!
It's been a snow flurry!
We now have over 100 vendors and small businesses for our coupon booklet! My goal for 2015 was 100 so this is great news, as it exceeds the goal. I'm really excited to be adding some great new talent from
Amy Brown Fantasy Art
,
Abney Park
,
Heart's Delight Clothiers
as well as some of our first stores from Europe:
Boho Tribal Tent
,
Lorellyn's Enchanted Creations
and
so many more
!
If you aren't familiar with our booklet, here's the scoop! The Coupon-Fairy Booklet is a collection of coupons from handmade artisans, vendors, small businesses and events (such as renfaires, festivals and conventions). Most of our participating stores are on the internet so that you can shop-and-save no matter where you live. The booklet is
for sale in a number of places
, most of our vendors also retail it.
When you purchase a Coupon-Fairy Booklet, the proceeds go to benefit both the outlet from whom you bought the booklet, as well as
Project Dreamhaven
- our effort to build an event and gaming venue.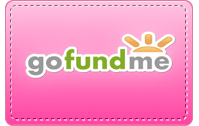 Join the Dream!
Have a great week everyone!