Reap the whirlwind! This last weekend was beyond incredible. First, it was my 400th Bloomday and I had the distinct pleasure of throwing a party at
Oddmall Seattle
.
Party Hardy Balloons
built me a whole balloon castle, complete with sign, moat, toadstools and snails. Heidi from
Kreative Kettlecorn
brought me rainbow kettle corn and cherry cake-pops!
Clover the Balloon Fairy
,
Ion the Leprechaun
,
Ladies Leaflock
&
La De Dah
and my Changeling Boy were in attendance. We duly converted an army of spritelings into unicorns by distributing unicorn-horn party hats, I wove fairy hair, Ion helped them crack Dwarven Mining Stones, VIP gift bags went out to the early RSVPs - it was amazing.
Perhaps the most exciting part though, was getting to appear on King 5 News to tell the world about the epicness of
Oddmall Seattle
! I was honored to represent this amazing event filled with small business artisans, vendors, eclectic entertainers and more.
There are about a billion pictures (ok,slight hyperbole but you get the idea) of the event. Here are some handy links if you're interested in checking out the weekend's events!
Remember, most of these businesses have online shopping available so if you want to both shop on T-day AND support families being home together for the holiday, check everyone out online!
Natasha Hopp's Pictures of Oddmall
Samuel S Grahn Photography's Pics of Oddmall
Oddmall Seattle's Photo Album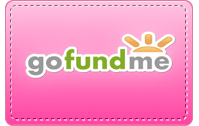 The Dreamhaven Project
Just about to crack the Castle Piñata!